BuzziBooth
BuzziBooth, designed by Alain Gilles for BuzziSpace, is a sound insulated work booth that's a bit like a phone box! It is made from sound insulating felt that dampens outside sounds. In offices, lounge areas, libraries or study areas, BuzziBooth lets you have a moment alone in even the noisiest of surroundings. Micro-architecture and acoustic furniture designed for maxi spaces! Made from 100% recycled materials and available in a variety of colours, it's easy to grab your laptop and work in peace in your own privacy booth – the BuzziBooth!
Want a more creative workspace? Contact Working Environments about the BuzziBooth today.
Product by Buzzispace
More from this brand
share this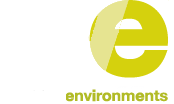 Our goal is to work in partnership with you, to provide furniture solutions which allow future adaptability and growth
We believe sustainability is about more than just the environment, it's about creating happy spaces with furniture which is flexible and has longevity
We have over 25 years' experience, and in that time have established valuable partnerships with all key suppliers in the commercial furniture industry
If you would like to know how we can make your commercial furniture project a success, read more about the way we work or you can email us for more information.