BuzziGrid Ceiling Raft
The love affair between Alain Gilles and BuzziSpace appears everlasting. The Belgian designer has now come up with the BuzziGrid, which brightens up every meeting room or reception space. The design of the BuzziGrid is reminiscent of the BuzziZone and the BuzziDesk but the Grid has to be attached to the ceiling. The Do It Yourself aspect of the BuzziZone is also present: the individual panels can be put together effortlessly in order to create a unique Grid. The lattice work serves more than one purpose: not only is it a highly decorative element in any room, it also serves as a sound buffer. The BuzziGrid is ecologically sound, because it is made of upcycled BuzziFelt (available in different colours).
Product by Buzzispace
More from this brand
share this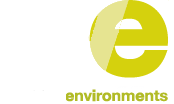 Our goal is to work in partnership with you, to provide furniture solutions which allow future adaptability and growth
We believe sustainability is about more than just the environment, it's about creating happy spaces with furniture which is flexible and has longevity
We have over 25 years' experience, and in that time have established valuable partnerships with all key suppliers in the commercial furniture industry
If you would like to know how we can make your commercial furniture project a success, read more about the way we work or you can email us for more information.