BuzziHub Meeting Space
BuzziHub is a secluded sofa and creative work space designed by Alain Gilles for Buzzispace. It creates a space where people can easily come together and share information and provides an oasis of peace. It has been designed to become a central point in the social life of an office and can serve as a non formal meeting room. People increasingly come to the office in order to connect with each other and not just work by themselves since many already work part-time from home or spend a lot of time traveling. The BuzziHub has been designed in order to make you feel at home. It is a warm and comfortable environment made to facilitate communication and improve personal wellbeing. Is your workplace noisy? Try BuzziHub. 100% recycled, 100% cool. It's a meeting sofa, it's a room within a room!
Product by Buzzispace
More from this brand
share this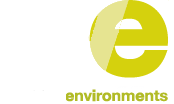 Our goal is to work in partnership with you, to provide furniture solutions which allow future adaptability and growth
We believe sustainability is about more than just the environment, it's about creating happy spaces with furniture which is flexible and has longevity
We have over 25 years' experience, and in that time have established valuable partnerships with all key suppliers in the commercial furniture industry
If you would like to know how we can make your commercial furniture project a success, read more about the way we work or you can email us for more information.