Buzzishade
The designer BuzziShade lamp provides lit surroundings in which to conduct your conversation away from prying eyes. The lamp's acoustic insulation prevents eavesdroppers from hearing your most private or intimate conversations, and reduces external noise levels - the music and the general hustle and bustle - to a minimum. The BuzziShade is extremely versatile. It guarantees pleasantly subdued and diffusely lit surroundings. The BuzziFelt is sound absorbent, as well as being ecologically sound! The perfect addition to any office, waiting room or restaurant, the BuzziShade is ideal for large-scale events. The BuzziShade is the culmination of an artistic collaboration between BuzziSpace and the four young Belgian furniture designers of Stal Collectief.
Product by Buzzispace
More from this brand
share this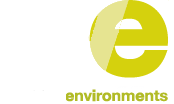 Our goal is to work in partnership with you, to provide furniture solutions which allow future adaptability and growth
We believe sustainability is about more than just the environment, it's about creating happy spaces with furniture which is flexible and has longevity
We have over 25 years' experience, and in that time have established valuable partnerships with all key suppliers in the commercial furniture industry
If you would like to know how we can make your commercial furniture project a success, read more about the way we work or you can email us for more information.