C-SS Telephone pod
The C-SS telephone pod can be used anywhere where there is a requirement for privacy or acoustic correction. From hotel foyers, offices and public areas to schools & Universities, break areas, internet points and meeting areas. The C-SS system is made of modular free standing elements made of high permorfing noise absorption materials which creat surfaces with varying sound absorption degrees. The panels materials are non-toxic, fire resistant and free from residues.  Includes air vent etraction, LED lights, shelf and connectivity options. The cladding materials are available in a selection of colours. Aluminium structure in natural anodised and external panels in choice of melamines. Although relatively unknown in the UK this product has been a big hit with some renowned blue chip companies worldwide. 
Product by Citterio SpA
More from this brand
share this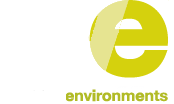 Our goal is to work in partnership with you, to provide furniture solutions which allow future adaptability and growth
We believe sustainability is about more than just the environment, it's about creating happy spaces with furniture which is flexible and has longevity
We have over 25 years' experience, and in that time have established valuable partnerships with all key suppliers in the commercial furniture industry
If you would like to know how we can make your commercial furniture project a success, read more about the way we work or you can email us for more information.