DO Task Seating
The Do chair, by Orangebox, is the prime example of 'less is more' in an office environment. Do is the result of taking a completely fresh look at work place settings and incorporating the ultimate minimalist approach. This task chair comprises of less material, fewer parts & fewer product miles than ever before, whilst still delivering the very best quality and performance.
It goes without saying that people come in all shapes & sizes and with shared work-spaces becoming increasingly common, the need for simple, adaptable seating is more important than ever. User-centred design and a weight balancing mechanism mean there's no longer a multitude of knobs & levers to find and interpret. While we've increased the range of adjustment we can offer. The result is a chair with real invention; in the materials that are used, in the way it is assembled & transported, and in the performance it delivers.
Ideal locations for the Do chair;
Office environments
Conference halls
Event centres
Educational environments
This futuristic and practical design is ideal for any professional working environment, and not only does it adapt to any premises, but it adapts to people – too!
Previous installation of the Do chair
This versatile product has been a best seller because of it's adaptability to environments and people. The Do chair fitted perfectly into the bond davidson office project, adding a sense of compliance and flair.
Are you looking for workspace furniture? Let us help you find the ideal solution for your setting – we'll guide you in the right direction, taking into consideration your personal needs and aspirations for your environment. Contact us here or call us today on 020 7736 6636 for help with your selection.
Product by Orangebox
More from this brand
share this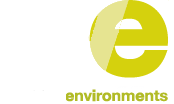 Our goal is to work in partnership with you, to provide furniture solutions which allow future adaptability and growth
We believe sustainability is about more than just the environment, it's about creating happy spaces with furniture which is flexible and has longevity
We have over 25 years' experience, and in that time have established valuable partnerships with all key suppliers in the commercial furniture industry
If you would like to know how we can make your commercial furniture project a success, read more about the way we work or you can email us for more information.