Edge Table System
Edge by Pearson Lloyd for Modus can be used across a variety of applications from a canteen table, to an office desk to a meeting room table.
Simple, lightweight and refined, Edge embraces the mixed demands of the modern workplace
The Edge is designed to span the divide between the independent table and full desking system. Starting with a simple table from which to eat, meet or work, Edge can be scaled up to function as a workbench or touchdown area, from intimate creative studio to large corporate office.
Equally suited to a hospitality interior, Edge has an aluminum frame and is available with a variety of table top options and in a range of colors. Movable screens with pin-able surfaces define individual work areas and reduce noise, allowing for fully concentrated work. As well as ample space for laptops, accessories such as trays and bookshelves are either freestanding or mounted onto a rail.
Product by Modus
More from this brand
share this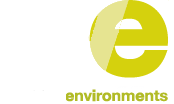 Our goal is to work in partnership with you, to provide furniture solutions which allow future adaptability and growth
We believe sustainability is about more than just the environment, it's about creating happy spaces with furniture which is flexible and has longevity
We have over 25 years' experience, and in that time have established valuable partnerships with all key suppliers in the commercial furniture industry
If you would like to know how we can make your commercial furniture project a success, read more about the way we work or you can email us for more information.