Harc
Harc, designed by Roger Webb Associates. Within busy workplaces and collaborative environments there is a need for furniture that encourages social interaction, intimate meeting places, privacy, and places of refuge where focus, paying attention and listening are essential. Harc has been created to facilitate the basic need to listen and to provide a place to cut out or reduce the surrounding noise. The name Harc echoes the arc shape with its sweeping curves that wrap around to create a warm and cosy enclosure. The design references back to 1950's styling with characteristically sophisticated low and high back sofas, all designed on leg frames either in wood or aluminium.
Product by Ocee Design
More from this brand
share this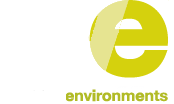 Our goal is to work in partnership with you, to provide furniture solutions which allow future adaptability and growth
We believe sustainability is about more than just the environment, it's about creating happy spaces with furniture which is flexible and has longevity
We have over 25 years' experience, and in that time have established valuable partnerships with all key suppliers in the commercial furniture industry
If you would like to know how we can make your commercial furniture project a success, read more about the way we work or you can email us for more information.