Hive with legs
The Hive seating system has another format which is Hive with legs. Raised off the ground to give a more spacious, less imposing feel the Hive with legs system is a large but very comprehensive range of seating. Its available in multiple heights as well as in different shapes and with fantastic accessories such as the media presentation units, tables and stools. The system can be used as seating but also to create flexible spaces for collaboration, communication and concentration. Have a look at the Hive Video to see its adaptability.
The Hive Seating System from Roger Webb Associates really is an extremely flexible system:
If you are not sure whether it can create the right layout for you... assume it does and give us a call.
Product by Connection
More from this brand
share this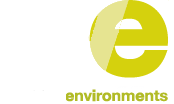 Our goal is to work in partnership with you, to provide furniture solutions which allow future adaptability and growth
We believe sustainability is about more than just the environment, it's about creating happy spaces with furniture which is flexible and has longevity
We have over 25 years' experience, and in that time have established valuable partnerships with all key suppliers in the commercial furniture industry
If you would like to know how we can make your commercial furniture project a success, read more about the way we work or you can email us for more information.