Joyn platform
Ronan and Erwan Bouroullec developed the Joyn platform desk system for Vitra in 2002. This system combines a number of office functions into a single plane: the platform. Joyn has many flexible elements that can be used to change the use and appearance of the furniture instantly. Mobile screens can be used to create individual work areas on an existing platform, or simple blotters can be used to identify individual workstation areas on a large bench or platform area.
The Joyn platform system is an extremely flexible range that has allowed us to solve a number of problems for clients over the years. From being able to build a bench system that can be built round pillars, to creating a space that can suddenly increase the staff levels to allow more freelance workers. Joyn creates a whole new approach to office planning. The same configuration can facilitate both high and low density use.
Contact us today to learn more about the many advantages of the Joyn platform.
Product by Vitra
More from this brand
share this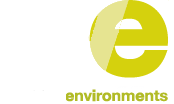 Our goal is to work in partnership with you, to provide furniture solutions which allow future adaptability and growth
We believe sustainability is about more than just the environment, it's about creating happy spaces with furniture which is flexible and has longevity
We have over 25 years' experience, and in that time have established valuable partnerships with all key suppliers in the commercial furniture industry
If you would like to know how we can make your commercial furniture project a success, read more about the way we work or you can email us for more information.