Plenty pod telephone booth
When you need a quiet room for an undisturbed meeting, working or an important phone call Plenty Pod is the solution. Plenty Pod is a series of mobile, quite rooms. They are especially suited for noisy areas such as open-plan offices and public spaces.
The product comes in a variety of colours. Plenty Pod comes in three different sizes called small, medium and large.
The freestanding telephone booth size is 1200 x 1200 x 2315mm high which is a spacious size for one person to make a call. The booths can also be supplied as a fixed version  without a floor and these units are 2200mm tall. The ventilation, power and lighting are designed to be as discreet as possible and the acoustics give a sound attenuation of around 36 dB.
Product by Abstracta
More from this brand
share this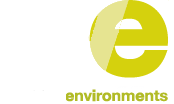 Our goal is to work in partnership with you, to provide furniture solutions which allow future adaptability and growth
We believe sustainability is about more than just the environment, it's about creating happy spaces with furniture which is flexible and has longevity
We have over 25 years' experience, and in that time have established valuable partnerships with all key suppliers in the commercial furniture industry
If you would like to know how we can make your commercial furniture project a success, read more about the way we work or you can email us for more information.