Plot seating system
Plot from Berlin-based designer duo osko+deichmann is a modular system that provides a contemporary response to public space seating. 
Every person uses furniture in their own unique way. While sitting down, people change their posture and furniture serves a different purpose for each of us – for some it offers a spot to rest or communicate while for others it provides a temporary office space or an oasis of tranquillity. With its multilevel seating, plot allows different seating positions and encourages informal communication. plot, the modular loungescape invites people to return and interpret seating in a new way.
Three cushioned surfaces can be used in various ways – as a backrest, table, couch, chair or tablet where items can be placed. The tops distinguish themselves in colour and material from the sides. With numerous combinations of colours and modules, plot can be adapted to many different types of rooms.
Product by Brunner
More from this brand
share this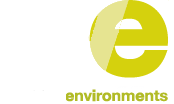 Our goal is to work in partnership with you, to provide furniture solutions which allow future adaptability and growth
We believe sustainability is about more than just the environment, it's about creating happy spaces with furniture which is flexible and has longevity
We have over 25 years' experience, and in that time have established valuable partnerships with all key suppliers in the commercial furniture industry
If you would like to know how we can make your commercial furniture project a success, read more about the way we work or you can email us for more information.