Procyon Duo, Quatro and Sixo
The Procyon Duo, Quatro and Sixo products are of course meeting pods for 2, 4 or 6 people respectively. Having said that, the Duo can be used for 4 people if you are feeling friendly!
All units are all 2185mm high x 2160mm wide and the Duo is 1016mm deep, the Quatro is 1371mm deep and the Sixo 1600mm deep. The unique approach of having a door either side of the pod means there is more surface area on the workspace as you don't need to sacrifice this space for access. The acoustic attenuation is one of the best in its field achieving sound insulation of 38 dBA.
These units can have screens mounted on each side of the pod above the seating which are then mirrored. This gives a much more ergonomic seating position for meetings and presentations. The rear of the units can either be closed or glazed.
Whilst many similar products claim to be mobile and flexible, the weight of the units can still make relocation difficult. This product however has adjustable wheels which can be lowered when a move is required, allowing the unit to be moved with ease.
Although the unit has air exchange as standard, it also has the option to be fitted with the patented Air Refreshing system (ARS) which cools the incoming air by a few degrees. 
The LED lighting has a choice of white, cold or warm light and the unit is fitted with a presence detector as well as exterior occupancy LED's. The dashboard has a magnetic whiteboard desk, 2 power outlets, 2 USB outlets, touch switches for light, ventilation and ARS. RJ45 sockets can be fitted as an option and the unit can also be fitted with a monitor making it ideal for video calls, online interviews etc.
The unit is available in a wide choice of finishes for exterior, ceiling, floor, seats and panels making it completely customisable.
Product by SBS
More from this brand
share this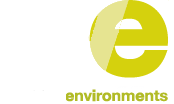 Our goal is to work in partnership with you, to provide furniture solutions which allow future adaptability and growth
We believe sustainability is about more than just the environment, it's about creating happy spaces with furniture which is flexible and has longevity
We have over 25 years' experience, and in that time have established valuable partnerships with all key suppliers in the commercial furniture industry
If you would like to know how we can make your commercial furniture project a success, read more about the way we work or you can email us for more information.