Procyon Uno
The new Procyon Uno confidentiality pod from Silence Business Solutions combines exceptional acoustic qualities with new and innovative practical features creating a great looking single user pod. 
Larger than the Stand up and the seat box, the Uno gives a little more space and comfort for longer periods of confidential work or calls. It measures 1372mm x 1017mm x 2192mm high and acieves sound insulation of 38 dBA.
Whilst many similar products claim to be mobile and flexible, the weight of the units can still make relocation difficult. This product however has adjustable wheels which can be lowered when a move is required, allowing the unit to be moved with ease, as can be seen on this Video.
Although the unit has air exchange as standard, it also has the option to be fitted with the patented Air Refreshing system (ARS) which cools the incoming air by a few degrees. 
The LED lighting has a choice of white, cold or warm light and the unit is fitted with a presence detector as well as exterior occupancy LED's. The dashboard has a magnetic whiteboard desk, 2 power outlets, 2 USB outlets, touch switches for light, ventilation and ARS. RJ45 sockets can be fitted as an option and the unit can also be fitted with a monitor making it ideal for video calls, online interviews etc.
The unit is available in a wide choice of finishes for exterior, ceiling, floor, seats and panels making it completely customisable.
Product by SBS
More from this brand
share this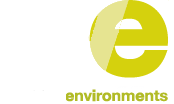 Our goal is to work in partnership with you, to provide furniture solutions which allow future adaptability and growth
We believe sustainability is about more than just the environment, it's about creating happy spaces with furniture which is flexible and has longevity
We have over 25 years' experience, and in that time have established valuable partnerships with all key suppliers in the commercial furniture industry
If you would like to know how we can make your commercial furniture project a success, read more about the way we work or you can email us for more information.