Sketchalot
Sketchalot is the world's first and only modular whiteboard panel that requires no permanent attachment to walls or glass surfaces. Designer Eelco Voogd's desire to create flexible and creative spaces in any room without regard for wall materials or building regulations makes Sketchalot the space for visualizing great ideas, processes and results in small or large groups.
The modular construction of the Sketchalot whiteboard allows enormous flexibility.
It is a simple task to place the whiteboard panels neatly beside each other, without leaving any space between the wall and the board. Sketchalot takes almost no space in the room, saving precious office space.
The Sketchalot surface is magnetic which increases application possibilities. Sketchalot is intended for the educational sector and for businesses where there is a need for flexible solutions when it comes to visualization and presentation surfaces.
Product by Abstracta
More from this brand
share this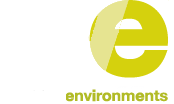 Our goal is to work in partnership with you, to provide furniture solutions which allow future adaptability and growth
We believe sustainability is about more than just the environment, it's about creating happy spaces with furniture which is flexible and has longevity
We have over 25 years' experience, and in that time have established valuable partnerships with all key suppliers in the commercial furniture industry
If you would like to know how we can make your commercial furniture project a success, read more about the way we work or you can email us for more information.