Skylon meeting booth
The Skylon meeting booth comprises of two sofas with an upholstered linking screen and table to create an enclosed meeting space, discussion area or breakout space. The set back arms allow for easy access to the space whilst the fixed seating and cushioning is comfortable and durable.
Due to its high sides the Skylon range allows for great privacy and can be used in the centre of rooms, against walls or clustered to create multiple meeting spaces with walkways and corridors.
Skylon can also have a FIT (Furniture Integrated Technology) option. This replaces part of the upholstered screen with a technology linking screen which can incorporate all the technology required to turn the booth into a fully integrated AV suite and meeting space.
The air cooled technology linking screen integrates display and wireless presentation technology and cable runs concealed within a beautiful corian clad unit. An integrated table which can be equipped with power / data to your specifications and a room booking system enabling you to schedule, book and reserve meeting space.
Product by Davison Highley Furniture
More from this brand
share this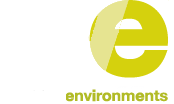 Our goal is to work in partnership with you, to provide furniture solutions which allow future adaptability and growth
We believe sustainability is about more than just the environment, it's about creating happy spaces with furniture which is flexible and has longevity
We have over 25 years' experience, and in that time have established valuable partnerships with all key suppliers in the commercial furniture industry
If you would like to know how we can make your commercial furniture project a success, read more about the way we work or you can email us for more information.