Soft Work
The Soft Work seating system unites expertise from the home, office and public sectors. Its designers Edward Barber and Jay Osgerby have developed a system in which table workstations are focused around a seating landscape.
Soft Work offers a versatile platform for both individuals and teams. Besides ergonomic seating options, users also find practical table surfaces, power outlets and charging stations. Mobile tables and chairs can be pulled up as needed and put away again, and the addition of panels creates spaces for quiet, concentrated work. Thanks to its modular concept, Soft Work can be easily assembled into diverse arrangements, enabling architects to structure the internal spaces of a building, create specific focal points, or define flexible public areas.
All these options are possible due to the sophisticated construction of Soft Work and its technical details: the arm-mounted desks are movable and enable diverse seating and working positions; the power sockets are located between the seat cushions and can simply be pivoted upwards for comfortable use; partition screens can be used to divide up zones and create quiet sheltered spaces. All of the functional elements are seamlessly and elegantly integrated into the appealing overall aesthetic. Equipped with generously padded seat cushions and flexible backrests, the sofa offers comfortable working conditions, even over longer periods of time.
Product by Vitra
More from this brand
share this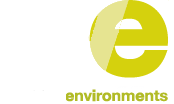 Our goal is to work in partnership with you, to provide furniture solutions which allow future adaptability and growth
We believe sustainability is about more than just the environment, it's about creating happy spaces with furniture which is flexible and has longevity
We have over 25 years' experience, and in that time have established valuable partnerships with all key suppliers in the commercial furniture industry
If you would like to know how we can make your commercial furniture project a success, read more about the way we work or you can email us for more information.