Treehouse Meeting bay
Treehouse was developed with the intention of creating a climate like in a child's play: warm, cozy, safe and at the same time very functional. Its simple but sophisticated aesthetic qualities were the basis for the lines and surfaces which were developed with attention to every detail.
Owing to its wide range of fabrics and two kinds of wood, the product can be specified according to customers' preferences. The essential features of Treehouse are its modularity and mobility. Owing to the installed wheels, the product, despite its size, may easily be moved.  Depending on your needs, it offers you a lot of solutions. It can be joined together at improvised meetings, creating a team work atmosphere, or stand individually, to ensure its user a feeling of privacy, making contemplation and concentration easier. It can also serve as an impressive partition wall separating big public spaces. The whole concept of Treehouse, its cohesion and harmony will impress everyone.
Product by Max Furniture
More from this brand
share this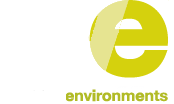 Our goal is to work in partnership with you, to provide furniture solutions which allow future adaptability and growth
We believe sustainability is about more than just the environment, it's about creating happy spaces with furniture which is flexible and has longevity
We have over 25 years' experience, and in that time have established valuable partnerships with all key suppliers in the commercial furniture industry
If you would like to know how we can make your commercial furniture project a success, read more about the way we work or you can email us for more information.