Unitable Meeting Table
Unitable is a system open to continuous transformations because it's based on a central structural beam in extruded aluminium - that can be used individually or combined with other transverse beams, and also acts as a housing for cables.
Versatility and flexibility are key features of the Unitable system. The individual but common components create the ability to conceive tailored solutions of any shape or dimension in order to meet requirements without limitation. Added to this versatility is the availability of a wide range of finishes and colours, in laminate, glass or veneer. Unitable: total freedom.
Product by ICF
More from this brand
share this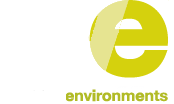 Our goal is to work in partnership with you, to provide furniture solutions which allow future adaptability and growth
We believe sustainability is about more than just the environment, it's about creating happy spaces with furniture which is flexible and has longevity
We have over 25 years' experience, and in that time have established valuable partnerships with all key suppliers in the commercial furniture industry
If you would like to know how we can make your commercial furniture project a success, read more about the way we work or you can email us for more information.