Windows screens and panels
The need for sound absorbtion in public spaces is becoming more and more important. Jonas Forsman has addressed this need in Window, a functional piece of furniture from Abstracta. Window is a magazine display that works as a sound absorber or a sound absorber that works as a magazine display. A sound absorbing wall full of magazines provides relaxation for both the eye and the ear.
Molded felt is the basic material of Window. The material is recyclable, sound absorbent, lightweight and durable. To further improve the sound-absorbing properties Window it has been provided with Recycle Fiber board on the inside. The stand consists of white or black lacquered MDF and is fitted with adjustable feet. Window is available in three standard colors, light grey, dark grey and black. Window is suitable for use in libraries, schools, hotel lobbies and offices.
The modular design allows Window units to be configured as needed. as a room divider, wall module, or stand.
Product by Abstracta
More from this brand
share this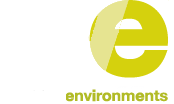 Our goal is to work in partnership with you, to provide furniture solutions which allow future adaptability and growth
We believe sustainability is about more than just the environment, it's about creating happy spaces with furniture which is flexible and has longevity
We have over 25 years' experience, and in that time have established valuable partnerships with all key suppliers in the commercial furniture industry
If you would like to know how we can make your commercial furniture project a success, read more about the way we work or you can email us for more information.