Workit Desk System
Vitra worked with Arik Levy to develop the Workit desk system. The aim was to create the simplest and most flexible desk range that they could that would also meet the environmental and economical requirements that todays market place demands. They succeeded in doing this by developing the PIN connection cube and a few additional parts that allow incredibly easy reconfiguration and the limited number of parts make this sytem great value for money. It takes just six minutes to create a basic set up in workit and some great additional features such as the sliding screen option, make this desk range fun to work with to create flexible environments.
Product by Vitra
More from this brand
share this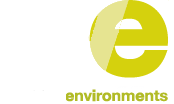 Our goal is to work in partnership with you, to provide furniture solutions which allow future adaptability and growth
We believe sustainability is about more than just the environment, it's about creating happy spaces with furniture which is flexible and has longevity
We have over 25 years' experience, and in that time have established valuable partnerships with all key suppliers in the commercial furniture industry
If you would like to know how we can make your commercial furniture project a success, read more about the way we work or you can email us for more information.