Buzzispace New Showroom
Posted on:

12 September 2012

By:

admin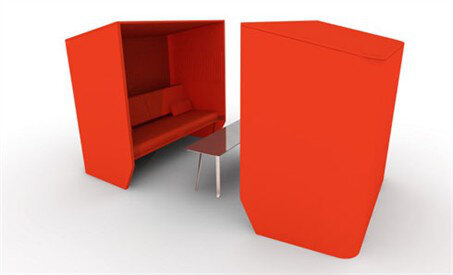 Buzzihub x 2 in Orange
WE were invited to Buzzispace's new showroom this week following a busy month putting together a package of products for PA consulting which we will be installing early October. The new Buzzispace showroom is in a great position at the corner of Clerkenwell road just up the street from the Barbican tube station. The first floor space is light and airy and shows off the Buzzispace product range fantastically.
Although I have always liked the Buzzskin 3D tile product and greatly admired the ecological story and ethics behind the company, I hadn't really appreciated the wide range of products available from them, nor the level of quality that the products achieve.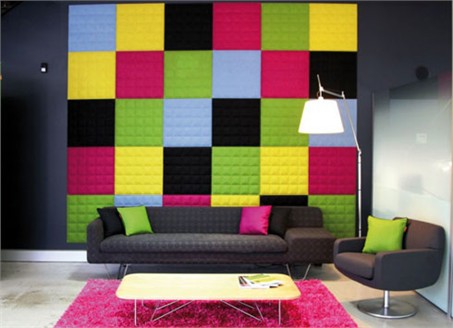 Assorted Buzziskin 3D tiles
The Buzzihub for instance is not only very effective at reducing the background noise quite drastically, its also a very strong and structurally rigid product. From the images I had seen I had thought it was probably a quite lightweight product and just another version of the Vitra Alcove sofa but in fact it is quite a different product and should sit somewhere between the high backed sofas and the Airea meeting pods  from Orangebox as far as useage is concerned.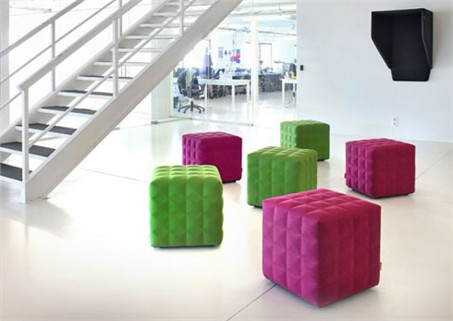 Assorted Buzzicube 3D
The Buzzicubes as well are not only strong, supportive and colourful but are also extremely practical as the recycled material shrugs off dirt much more effectively than woolen fabrics and the cubes themselves are very effective at absorbing sound.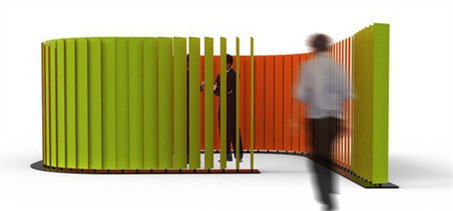 New Curved Buzziblinds
The Buzziblinds have been a favourite of mine for their originality and flexibility. They can close off a space simply and effectively by running your hand along the line of panels and now Buzzispace have increased what can be done with these blinds by developing a curved version of the blind. Put this in with the new products that are being launched at Orgatec such as  the Buzzitemp and the Buzzime and I think you are left with a really inspiring portfolio of fun and inspiring products.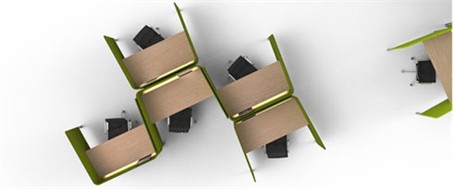 Buzzitemp to be launched at Orgatec
The majority of the Buzzispace products are made using either Buzzifelt, a kind of felt made with 100% recycled PET waste, or Buzzifabric, a fabric made of recycled wool.  Even the dyes they use are environmentally friendly food dyes rather than their harsher more industrial equivalents. However it's not just the ecological background of this company that makes their products so fun to use, they're also very stylish!