Howe
HOWE's European organisation was founded in 1989 when it was started as a wholly owned subsidiary of its US parent company HOWE Furniture. This in turn was founded in the 1920's.
HOWE aim to liberate the space in their client's surroundings and create an absence of limitations and freedom from restrictions. In their furniture they strive for the highest level of functionality, flexibility and workability.
Most famous for the much loved 40/4 chair HOWE also have a number of other seating products as well as some high end flexible table systems. Combine the 40/4 chair with the highly innovative Tutor table and you have a very forward thinking, flexible and densely stacking table and seating system.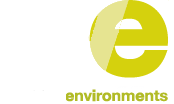 Our goal is to work in partnership with you, to provide furniture solutions which allow future adaptability and growth
We believe sustainability is about more than just the environment, it's about creating happy spaces with furniture which is flexible and has longevity
We have over 25 years' experience, and in that time have established valuable partnerships with all key suppliers in the commercial furniture industry
If you would like to know how we can make your commercial furniture project a success, read more about the way we work or you can email us for more information.