Inclass
Founded in the late 1990s, INCLASS is a family run company situated next to the Mediterranean Sea. Their contemporary elegant furniture is manufactured locally to them in Spain. Collaborating with international designers, INCLASS' products are created with the aim of helping people to interact, work and live better.
Utilising artisan craftsmanship with the latest technologies, their production techniques allow them to maintain quality control whilst offering customisation of products depending on client requirements.
Producing within the environmental parameters of the ISO 14001 Standard, their goal is to optimise their environmental management systems to reduce to the impact on the environment. Therefore working towards minimising the amount of waste as well as the consumption of energy and raw materials during their production processes. They aim to manufacture quality, timeless furniture for maximum durability with the hope of preventing the generation of more waste.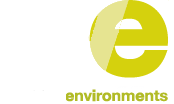 Our goal is to work in partnership with you, to provide furniture solutions which allow future adaptability and growth
We believe sustainability is about more than just the environment, it's about creating happy spaces with furniture which is flexible and has longevity
We have over 25 years' experience, and in that time have established valuable partnerships with all key suppliers in the commercial furniture industry
If you would like to know how we can make your commercial furniture project a success, read more about the way we work or you can email us for more information.