Race Furniture
The company was started after the Second World War by Ernest Race and for the next 15 years were responsible for producing some of the most iconic designs of the post-war era. Today Race furniture is proud to continue production of these designs, using archive material, it carefully ensures they are manufactured as originally intended.
Also for the last 60 years Race Furniture has been at the forefront of developments in multi-functional and public seating systems. They supplement their range of standard designs with bespoke models, tailored to meet the needs of their individual clients.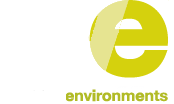 Our goal is to work in partnership with you, to provide furniture solutions which allow future adaptability and growth
We believe sustainability is about more than just the environment, it's about creating happy spaces with furniture which is flexible and has longevity
We have over 25 years' experience, and in that time have established valuable partnerships with all key suppliers in the commercial furniture industry
If you would like to know how we can make your commercial furniture project a success, read more about the way we work or you can email us for more information.