Carver Stacking Chair
The Carver has been developed by Sigurd Rothe for Casala. This contemporary style chair is convenient due to its high density stacking and linkable properties. As a stackable conference chair, the Carver weighs just 5 kgs, is easy to use, practical and available in a range of ten vibrant colours. The handle situated in the backrest of the chair allows it to be moved quickly and easily, arranged in rows or stacked or transported. Up to 25 Carver chairs can be stacked on one dolly and pushed through a doorway. Carver, by Casala, proves to be the ultimate solution for close-fitting settings requiring flexible seating arrangements.
Ideal locations for Carver;
School and educational environments
Canteens
Community halls
Event centres
Carver chairs suit locations with varied programmes that require a light and modern look. The functional design adds a minimalistic and clean feel to any open work space. Additional seat and backrest upholstery are provided for further comfort, furthermore – a fold-away desk part can be attached to the arm; incentivising a more convenient workspace.
Previous installation of the Carver chair
It's been our pleasure to assist many highly respected establishments and companies, with contemporary and flexible seating plan arrangements - through the use of the Carver chair. The Foundling Museum, for example, required a high density stacking chair that linked, provided comfort and could work within their budget. We selected Carver chair for our client – which covered what they needed and more; reconfiguration, comfort and aesthetics.
See our Blogs on 6 reasons why conference centres require well designed seating and download our guide on How to set out non fixed seating or call us today on 020 7736 6636 for help with your selection.
Product by Casala
More from this brand
share this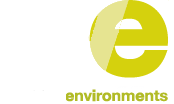 Our goal is to work in partnership with you, to provide furniture solutions which allow future adaptability and growth
We believe sustainability is about more than just the environment, it's about creating happy spaces with furniture which is flexible and has longevity
We have over 25 years' experience, and in that time have established valuable partnerships with all key suppliers in the commercial furniture industry
If you would like to know how we can make your commercial furniture project a success, read more about the way we work or you can email us for more information.