Catifa 46 and 53 meeting chair
The Catifa chairs, by Arper, offer an incredible amount of flexibility when creating meeting rooms, due to the sheer number of options this range is available in. If you're looking for a consistent and versatile theme throughout a number of rooms – then this is the perfect chair.
Available in a number of finishes & bases;
Wood, polypropylene, hard hide, partly upholstered and fully upholstered
As well as the vast amount of finishes on offer, these chairs are available with wood base, different types of trestle base, 4 leg base, sled base, and there's even an option on castors.
When you add in the different shell shapes with the Catifa 60, 70 and 80, you can even co-ordinate your design through to breakout areas and reception spaces if desired.
Ideal locations for Catifa;
Canteens
Conference halls
Event centres
Educational environments
Catifa chairs suit establishments that require continuity and flexibility throughout the premises. Through stackable and easy transporting properties that the Catifa chair holds, the work place fixture is ideal for a vast array of working environments.   
Previous installation of the Carifa chair
Catifa chairs have been used on a number of projects because they hold such a wide range of seating sizes and styles available, meaning that the product can be suited across a range of uses in the same office. In the Bond davidson office, for example, we were able to use the plain plastic version in the cafe, an upholstered version with arms in the meeting room and the low lounge chair, upholstered pedestal base option in reception. The completed layout consisted of a clean and minimalistic feel, whilst adding a resembelance of style and sophistication.
Are you looking for workspace furniture? Let us help you find the ideal solution for your setting – we'll guide you in the right direction, taking into consideration your personal needs and aspirations for your environment. Contact us here or call us today on 020 7736 6636 for help with your selection.
Product by Arper
More from this brand
share this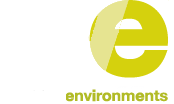 Our goal is to work in partnership with you, to provide furniture solutions which allow future adaptability and growth
We believe sustainability is about more than just the environment, it's about creating happy spaces with furniture which is flexible and has longevity
We have over 25 years' experience, and in that time have established valuable partnerships with all key suppliers in the commercial furniture industry
If you would like to know how we can make your commercial furniture project a success, read more about the way we work or you can email us for more information.