DNA Desk Range
The DNA desk range combines simple, clean and elegant design with the energy and flair required in modern office environments.
The open plan visual of the bench system is maintained through storage 'spines' which create a strong visual statement with good individual workstation definition, by means of integrated, 'frequent-use', low level storage facilities and screening.
Work surfaces feature radiussed corners to soften the office environment and are available in veneer, laminate, MFC or glass.
Cast aluminium is used to create elegant and organic leg frames which are combined with simple steel rails to provide the framework which forms the structure of the DNA system.
Product by Verco
More from this brand
share this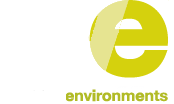 Our goal is to work in partnership with you, to provide furniture solutions which allow future adaptability and growth
We believe sustainability is about more than just the environment, it's about creating happy spaces with furniture which is flexible and has longevity
We have over 25 years' experience, and in that time have established valuable partnerships with all key suppliers in the commercial furniture industry
If you would like to know how we can make your commercial furniture project a success, read more about the way we work or you can email us for more information.