Meeting Pods
These modular pod designs enable 2 person meeting pods to connect together providing 4, 6, 8 person or larger pod sizes.
This range of pods includes: Meeting Pods, Escape Pods, Modular Pods, Seating Pods and even multi-story Hive Pods. The bespoke option allows a choice of any exterior colour or internal fabric upholstery options. The modular pods can be fitted with a glass front with door to create a sealed unit.
Accessories including table, back panel, lighting pack and glass enclosure are available, so you can customise your pod to perfectly fit your needs.
These pods can be specified for use externally and can be wrapped for assistance with branding.
Product by The Meeting Pod Company
share this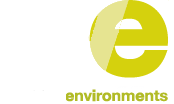 Our goal is to work in partnership with you, to provide furniture solutions which allow future adaptability and growth
We believe sustainability is about more than just the environment, it's about creating happy spaces with furniture which is flexible and has longevity
We have over 25 years' experience, and in that time have established valuable partnerships with all key suppliers in the commercial furniture industry
If you would like to know how we can make your commercial furniture project a success, read more about the way we work or you can email us for more information.