Orgatec 2016
Posted on:

24 November 2016

By:

harvey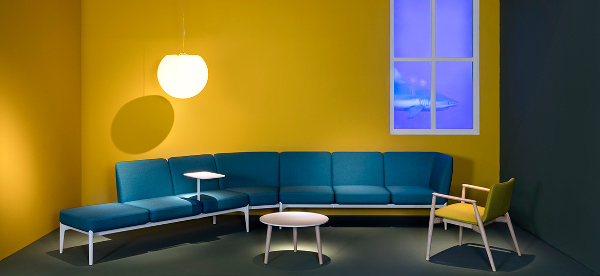 Orgatec 2016 was very busy this year, with many new products as well as improvements on some old favourites,  and as ever I left feeling that I should have allowed more time to explore all it had to offer!  
The parts that I did see were imaginative and thought provoking and I am pleased to say, provided us with additional answers to some of the projects WE are currently working on.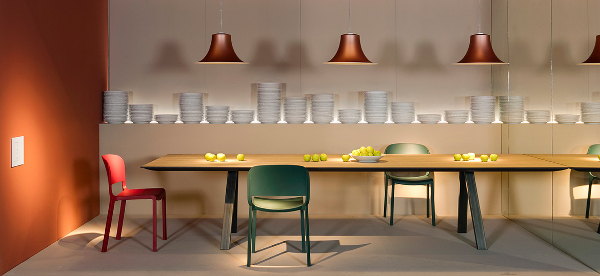 The Pedrali stand felt fresh and colourful and showed a wide range of new products and also some variations on some old favourites. the Babila soft armchair gave a comfortable seating solution and the variety of options that this chair is available in worked well with the Babila meeting table range. The Modus modular banquette seating range feels as though it would simplify the design of many office breakout hubs or restaurant and cafe projects. The variations in heights, bases and upholstery styles, as well as finishes, will allow designers to tailor the product to suit their requirements and provide a quick quality solution for their clients. The Pedrali modular seating range, Social, is a comfortable flexible system of linear and corner seating units, as well as pouffs, which combine to create an elegant seating system. Ideal for common room or waiting areas as well as breakout spaces.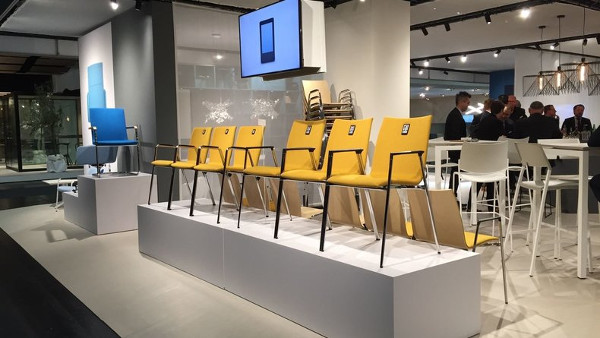 The Casala stand was a lively place to visit and had a constant stream of visitors checking out the latest developments to their Zifra numbering system as well as the new colours for their Curvy stacking chair. The 4 new plastic colours for the Curvy range extends the pallette to 15 colours and the Monolink chair is also now available in 3 new colours. Casala also introduced the Axa range which is a combination of a folding chair, bar stool and multi purpose chair. The Axa chair is not only comfortable (as you would hope!) but it folds down incredibly compactly. After the success of the Lynx chair Casala have introduced the Interlink chair. With the same unmatched (but much copied!) linking system, this chair has been developed for projects where value for money is key. Ideal for places with ever changing hall configurations without compromising on functionality and quality. 
The number of enquiries for meeting pods and acoustic pods has been increasing rapidly over the last 12 months so I was looking forward to seeing Citterio's C-SS range in the flesh. I wasn't disappointed and the pods felt more like boardroom spaces than acoustic pods. With the drop down ceiling raft and side lighting as well as extremely quiet air exchange units, this was definitely the product to use to create a boardroom that you want to take with you when you move office.  
Probably one of the most photographed products at Orgatec this year was the A-Series hammock high table from SA Mobler. This distinctive table with its wrap around light feature certainly attracted its fair share of attention. It was great to see the Snitsa desk too and get a feel for why this range is so easy to install. As it arrives with the mechanics of the desk already fixed to the desk top and only the legs needing to be added, this is an installers dream! A great product for a large install that needs to be completed quickly and where churn is a regular occurrence.
Lapalma had some interesting concept products on their stand and it now looks like some of these will be taken through to production. The Add T table range has been extended to create the Add bench system and the Add S (storage) range. These will now be available from around April 2017. One range that I loved were the U2 screens. A simple metal frame and vertical poles that can be in a veneered or powder coated to help segregate spaces without closing them off entirely. Available in a couple of different heights and also with an upholstered option these screens use the curve of the design to create stability to take away the requirement for unsightley legs.   Combined with the existing Add seating system, the Auki chair and the Wil stool and you can see how Lapalma are going from strength to strength with the development of an impressive portfolio.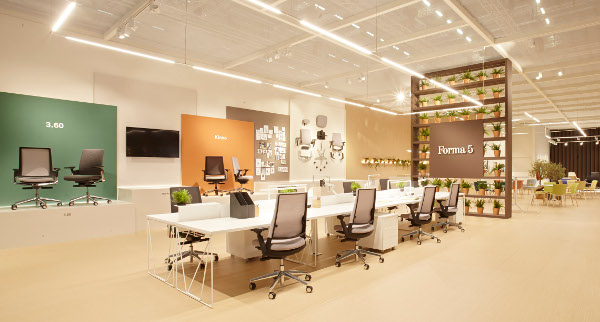 The stand for Forma 5 this year was filled with people manoeuvring the 360 chair to get a feel for its free-flowing format. The chair accompanies the natural movement of the body and the user has to maintain stability by increasing the use of muscles and knees. The chairs were exhibited next to a large section of the Lets work range. The minimalist legs of this range really make the desk top feel like its floating and help maximise the feeling of space in any office. The Glove chair has had a facelift as well. Now available with upholstered shells and with a wooden leg option, this is now a stylish looking chair rather than what was really a fairly plain cafe chair in its original format. Finally, with a number of examples from its Lets meet range, Forma 5 demonstrated how it's responding the market's requirements.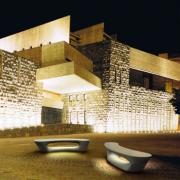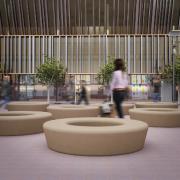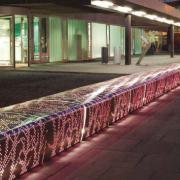 While catching up with Resol I was able to see some of their benching products for the first time. The Boomerang bench is more sculpture than bench, but then if sculptures can be comfortable....  The hoop bench creates a simple but highly practical and hardwearing solution to exterior or interior seating. The Berta range is a good looking product in itself but with the interior of the units painted and with the optional LED lighting then this product really comes alve after dark. A great product for creating an atmosphere!
As the visit to Orgatec was drawing to a close and whilst at the point where I wasn't sure if I could look at any more furniture, I chanced upon the Johanson stand. Lucky for me as for all the chairs I had sat in during my visit I still think one of the most comfortable chairs is the Haddock from Johanson. The Haddock chair with its slightly excessive upholstery levels demonstrates why that additional upholstery is really worth it when it comes to the extra comfort it provides. A great spot to take the weight off for a while!