Thinking Works
ThinkingWorks began in 1984 and supply leading edge table systems to the commercial furniture industry. They are an Australian based company that works globally in distributing its own products developed by Thinking solutions. Although they have extremely strong environmental credentials they are aiming to be industry leaders in creating high quality commercial office furniture with the lowest environmental impacts and so appreciate there is always room for improvement and innovation.
Thinking Works specialise in table systems and height adjustable desking. However their repertoire also includes the design and production of other products such as monitor arms, seating and other products that have been developed through client led operations on previous projects.
WE like Thinking Works for the UR table, which is flexible, looks great and is reasonably priced.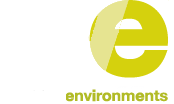 Our goal is to work in partnership with you, to provide furniture solutions which allow future adaptability and growth
We believe sustainability is about more than just the environment, it's about creating happy spaces with furniture which is flexible and has longevity
We have over 25 years' experience, and in that time have established valuable partnerships with all key suppliers in the commercial furniture industry
If you would like to know how we can make your commercial furniture project a success, read more about the way we work or you can email us for more information.