Buzzispace
Buzzispace was established in 2007 and have seen incredible growth since then. The reason for this is the fantastic products they launched when they first started and then have continued to release on a regular basis ever since!
Using sound absorbing products such as Eco felt their products bring silence and style to open areas allowing greater use of spaces for meeting and work purposes.
WE like Buzzispace products for the colour and creativity they can bring to a space as well as the tremendous sense of fun!
Pages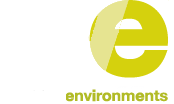 Our goal is to work in partnership with you, to provide furniture solutions which allow future adaptability and growth
We believe sustainability is about more than just the environment, it's about creating happy spaces with furniture which is flexible and has longevity
We have over 25 years' experience, and in that time have established valuable partnerships with all key suppliers in the commercial furniture industry
If you would like to know how we can make your commercial furniture project a success, read more about the way we work or you can email us for more information.